New to cooking grass-fed beef? Looking for new recipes for family dinner? Scroll down to see a number of popular recipes and preparation tips, specifically for grass-fed beef meals. If you would like to share your favorite recipe, let us know, and we'll be happy to add your link below.
Grass-fed beef cooks a bit differently vs. store bought beef. We recommend using lower heat and about 30% less cooking time for most dishes. Food thermometers are a great way to ensure you do not overcook your beef.
Preparation & Cooking Tips
Grass-fed beef cooks quicker; use medium heat.
On the grill, use 30% less cooking time vs. grocery store beef.
Keep temperature to medium (or under) – we recommend using a food thermometer.
Check back soon – we're adding own our recipes and videos with grass-fed cooking and preparation tips.
See popular grass-fed beef recipes below.
Grass Fed Beef Short Ribs are a very popular cut of beef and used in beef dishes around the world. Check out this delicious grass fed beef short ribs recipe from one of our customers Fork-Tender Grass Fed Beef Short Ribs. Short ribs are an economical option for a hearty and delicious dish your family will love.
Some of our favorite grass fed beef recipes:
Easy Slow Cooker Chuck Roast Recipe
Grass-fed beef chuck roasts are easy to prepare and make a delicious meal for the whole family (unless they are vegetarian). Slow and low is the key to a great pot roast!
How to Cook the Perfect, Tender Grass Fed Steak:Cooked more gently, grass-fed meat is wonderfully tender. The healthy muscle texture does, however, mean that grass-fed steaks will be more variable than grain-fed meats. (via Chelseagreen.com)
The Best Grass-Fed Beef Roast…Ever
Grass-fed beef is not at all like conventional beef in its properties, as you may know. If you're new to grass-fed beef, you can read about its many benefits 
here
. 
(via onceuponthekitchencounter.wordpress.com)
Huffington Post
 – 
Cooking with Grass-fed Beef:
Grass-fed beef is far tastier due to its natural source of feed and the general conditions the animal has lived under, making cooking with it well worth a little extra effort. 
(via Huffington Post)
5-Star Savory Grass Fed Pot Roast
(audience favorite)
: Savory Grass Fed Pot Roast – Easy, Flavorful Recipe for Grass Fed Pot Roast with Turmeric, Onions, Mustard, Garlic & Spices. 
(via ToriAvey.com)
Chicago Tribune – How to Cook Grass-Fed MeatIf you don't cook grass-fed beef properly, you may be disappointed. We would never want that, so we're here to offer some tips to make your experience with these meats the best it can be. (via ChicagoTribune.com)
Premium Beef in 4 Easy Steps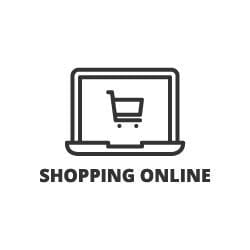 First, place your order on our secure website. Once we receive your order, we will follow up to schedule delivery. You can access your account information at any time by going to My Account.
Place an order by phone at (800) 373-5210.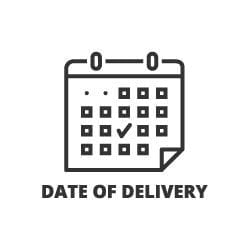 You'll receive an email to schedule delivery. *Weather can affect the delivery dates for some regions*
Local Delivery (Kansas City area): Tue-Sat | Nationwide orders ship Monday-Tuesday for Wednesday-Friday delivery.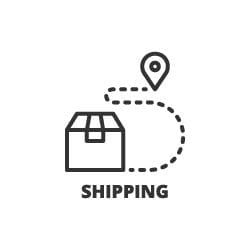 We ship via UPS. Once your order is shipped, you will receive an email from UPS with your package tracking information.
Our beef is shipped in an insulated package, however it is perishable.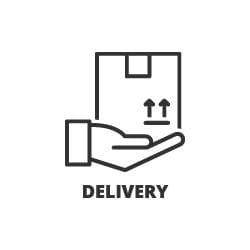 Your mouth-watering gourmet beef is conveniently delivered to your door (or gift recipient). We recommend placing the beef in your fridge or freezer immediately upon receipt.
We guarantee that you will be satisfied, or we'll make it right!
What Our Customers Are Telling Us
I really love the idea of getting aged, grass-fed beef directly from the producer. River Watch Beef is leaner than store-bought beef and much more flavorful. Buying directly from River Watch means I know where my beef is coming from. That makes me more confident that I'm getting exactly what I want.
To be able to buy grass-fed beef from a qualified supplier, who offers some of the best beef my wife and I have ever eaten -- without paying high-end restaurant prices -- is a foodie's dream come true. We've almost gone through our first order! Thank you, River Watch Beef. You had us at the first bite.
My grandfather was a drover on the Chisholm Trail; my great-grandfather was a co-founder of the Kansas City Livestock Exchange Company. I made the official film for the American Royal Livestock, Rodeo and Horse Show and consider myself a connoisseur of beef. River Watch Beef is, hands-down, the finest I have ever had the pleasure to enjoy.
I made a pot roast expecting it to taste like...well...pot roast. Nothing fancy, nothing amazing. I did what I always do for pot roast--set the temp for 250, let it braise for a good five hours with some potatoes, onion, rosemary, and carrots. But I got the sense it was not going to be just any pot roast. The kitchen started to fill up with this gorgeous scent--when I carved it up for dinner that night, suspicions were confirmed. The roast was the most complex, flavorful hunk of meat to come out of my oven. Thanks, River Watch Beef, for bringing meaty nirvana to my kitchen table!