Grass Fed Beef Club (Approx. 9-10 lb)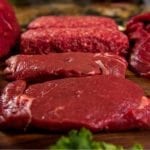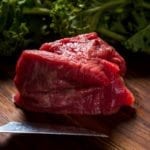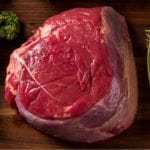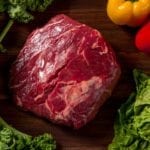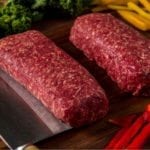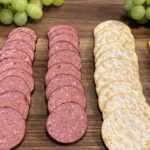 Grass Fed Beef Club
Customize Your Order Each Month
Approx. 9-10 lb Total
We offer the Best Monthly Beef Subscription out there. Why? We're the only monthly meat club where you can customize your order each month. You're guaranteed to get the cuts you prefer — not random cuts of beef that you have never heard of. Plus, you can change your cut selections each month. Approximately 9-10 lb (18-40 servings). 100% Satisfaction Guarantee. Cancel Anytime with no penalty. 
Monthly Beef Delivery (approx. 9-10 lb.)
Join our Grass Fed Beef Club and receive Delicious Grass Fed Beef delivered monthly, direct from our Kansas farm. Each month you'll choose premium steaks, a delicious roast or brisket, and much more. Monthly, bi-monthly and quarterly subscriptions available.
Price: $109/mo for monthly subscription ($115 for bimonthly, $119 for quarterly).
How It Works
Once we receive your order, we'll follow up via email to confirm your cut selections and schedule delivery.
Choose 3

Different

Steaks (approx. 2.5 – 3.0 lb. total) – You'll receive your preferred steaks. *Unfortunately, we cannot do a combination of all ribeyes and strips (2 ribeye + 1 strip, or 2 strip + 1 ribeye)
Choose 1 Roast (approx. 3 lb.): Arm, Brisket, Chuck, Rump or Sirloin Tip Roast
Choose 4 Other Cuts (approx. 4 lb.): Mix/match Ground Beef (85% lean or 90% lean), Short Ribs, Minute Steak, Stew Meat, Liver, Oxtail, 8 oz Summer Sausage (Mild, Hot (NEW) or Cheese/Jalapeno), Beef Bratwurst, Beef Jerky (when available),  Soup Bones w/ Meat (osso buco) or Marrow Bones.

Each cut packaged in 1 lb. increments. Jerky 4 oz and summer sausage 8 oz per package.
For example, you can get 2 ground beef, one stew meat and one beef jerky. Or, you can choose all ground beef.
Naturally Raised Beef
Our family raises beef the old fashioned way, in the pasture. Our cattle are pasture-fed, free range and sustainably raised. 100% Natural Grass Fed & Grass Finished Beef: No additives, hormones, antibiotics or Bull. Learn more about Our Story or you can check out our Blog. From our pasture to your dinner table.
Aged 14-21 Days to Perfection
Our delicious beef is dry-aged 14-21 days, just like gourmet and fine dining restaurants. The dry aging process enhances the flavor and texture of the meat, resulting in a robust "beefy' flavor, tender texture, and deep red color.
Delivery & Shipping Information
Free Kansas City Delivery. Includes most of Kansas City metro area (Kansas and Missouri). 
**Unfortunately, we are discontinuing our Grass Fed Beef Club until further notice.
Grass Fed Beef Club (monthly subscription)
Monthly Beef Delivery – Monthly, bimonthly and quarterly beef subscriptions available.
A Better Beef Club – Our beef of the month club is different than other meat subscription and delivery services (like Butcherbox, Crowdcow, Omaha Steaks and others). We only focus beef — we don't raise chickens, pork or other livestock.
Customize Your Order – We're the only beef subscription service that lets you customize your order each month. You'll receive steak, a brisket or roast and a choice of ground beef, stew meat, short ribs, and much more. Each order is approximately 9-10 pounds.
Delivered From Our Kansas Farm – It's important to know where your food comes from. Order premium grass-fed beef, raised on our family farm in central Kansas. That's really farm-to-table!
100% Natural Beef – Minimally Processed. NO Added Hormones. NO Additives. NO Antibiotics. NO GMOs.
Aged 14-21 Days – Dry-aged 14-21 days for a big 'beefy' flavor and tender texture.
USDA Certified – Each cut is individually labeled with the cut name, weight and USDA inspection approval.
Healthier Option – Our quality meats have less total fat and lower cholesterol, compared to typical grocery store meat. Grass Fed meat is rich in heart-healthy Omega-3 fatty acids and Conjugated Linoleic Acid (CLA), plus antioxidant vitamins and essential minerals. Naturally raised beef can also have up to 30% less total fat. NPR Article.
100% Satisfaction Guarantee – We strive to produce the best beef possible. If you are not happy, we'll make it right.
Grass Fed Beef Preparation & Cooking Tips
Sear on High heat. Then, use lower heat (low-medium to medium) to finish cooking steaks/burgers (400-450 degrees).
Use less cooking time when grilling or frying grass fed steaks (about 20-30% less).
We recommend using a food thermometer to monitor temperature.
Keep temperature to medium (or under) – do not overcook! 
See our Recipes Page for more info on preparation and cooking techniques.
Visit our Beef Guide for photos and descriptions of specific grass-fed beef cuts (steaks, roasts, etc.).
Have a question about grass fed beef? Check out our FAQ (frequently asked questions).
Shipping Details
Once your order is received, we'll follow up via email to schedule your delivery date (weather can affect shipping).
**Covid-19 has affected nationwide delivery and shipping may not be available in all areas. Please Contact Us for more information and to confirm that shipping is available in your area.
Free Local Delivery in most of KC metro (Kansas/Missouri) for orders $99 & up.
CLUB MEMBERHSIP ONLY AVAILABLE TO KANSAS CITY AREA CUSTOMERS (KANSAS/MISSOURI)
Local delivery available Tuesday-Saturday. National orders ship on Monday-Tuesday for Thursday-Friday delivery.
Questions? Call us at (800) 373-5210 — we're available Monday-Friday, 9am-5pm (central time).