Description
Mild Beef Jerky Flavor (4 oz.)
Hand Made. Small Batch.
Mild Beef Jerky Flavor – Our almost-famous Mild Beef Jerky is made with select cuts of the finest grass fed beef.
3 Beef Jerky Flavors – We offer three other grass fed beef flavors: Mild Jerky, Sweet Peppered Jerky and Hot Jerky
Minimally Processed in Small Batches – Our Grass Fed Beef Jerky is minimally processed and made in small batches.
Natural Ingredients – Our Hot Beef Jerky is made with all natural ingredients. No Bull.
True Farm-to-Table (or backpack) – Our premium beef jerky is true farm-to-table (car or backpack).
Free Range Grass Fed Beef – Our grass fed beef is pasture-raised and free range.
Conveniently Delivered – Save time, gas and the avoid checkout lines at the store. We conveniently deliver beef jerky direct to your door.
100% Satisfaction Guarantee – Our jerky is 100% guaranteed. If you are not happy, we'll make it right.
Headquartered in Kansas City (Shawnee, Kansas) – We are based in Kansas City (Shawnee, Kansas to be more specific), a town known for excellent beef. Now, you can have gourmet Kansas City style beef jerky delivered to your door.
Join Our Grass Fed Beef Club (monthly subscription) and Save – Subscribe to our Grass Fed Beef Club and receive quality beef each month.
Shipping Details
Shipping: Free with any order over $49. Or, $4.95 Individually (up to two bags). Not available in AK or HI.
You will receive email confirmation once shipped.
Orders ship on Monday-Tuesday for Thursday-Friday delivery.
Contact us at (800) 373-5210 — we're available Monday-Friday.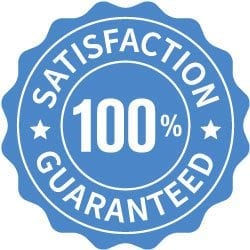 100% Satisfaction Guarantee
We guarantee our beef is 100% Natural, additive free and USDA inspected. We offer a 100% guarantee that you will be completely satisfied with your River Watch Beef purchase. If for any reason you are not satisfied, we'll make it right.
What Our Customers Are Telling Us
My grandfather was a drover on the Chisholm Trail; my great-grandfather was a co-founder of the Kansas City Livestock Exchange Company. I made the official film for the American Royal Livestock, Rodeo and Horse Show and consider myself a connoisseur of beef. River Watch Beef is, hands-down, the finest I have ever had the pleasure to enjoy.
I made a pot roast expecting it to taste like...well...pot roast. Nothing fancy, nothing amazing. I did what I always do for pot roast--set the temp for 250, let it braise for a good five hours with some potatoes, onion, rosemary, and carrots. But I got the sense it was not going to be just any pot roast. The kitchen started to fill up with this gorgeous scent--when I carved it up for dinner that night, suspicions were confirmed. The roast was the most complex, flavorful hunk of meat to come out of my oven. Thanks, River Watch Beef, for bringing meaty nirvana to my kitchen table!
I really love the idea of getting aged, grass-fed beef directly from the producer.  River Watch Beef is leaner than store-bought beef and much more flavorful. Buying directly from River Watch means I know where my beef is coming from. That makes me more confident that I'm getting exactly what I want. 
To be able to buy grass-fed beef from a qualified supplier, who offers some of the best beef my wife and I have ever eaten -- without paying high-end restaurant prices -- is a foodie's dream come true. We've almost gone through our first order! Thank you, River Watch Beef. You had us at the first bite.