Local Delivery & Shipping Information (December 2021)
Thank you for your interest in River Watch Beef. It's the 2021 Holiday Season and we want to provide you with updated information about holiday deliveries and shipping orders to other states. The shipping companies (UPS/FedEx/USPS) are experiencing significant delays again this year and expect to have another record breaking year. Weather may also affect delivery – Contact Us if you have any questions.
Local Kansas City Area (KS/MO) Delivery
Local Kansas City Area (KS/MO) delivery is available through Thursday, December 23. Local deliveries will resume on Tuesday, December 28. Orders placed by Friday, December 17th will have guaranteed delivery by Wednesday, December 23, 2021.
Shipping Availability
UPS Shipping: Shipping outside of Kansas/Missouri before/during the holidays may be limited and is not guaranteed, although we will do everything possible to get your order delivered. The shipping companies are excepting significant delays, in which case we cannot ship without significant risks of spoilage/loss.
States We Ship To: Kansas (KS), Missouri (MO), Iowa (IA), Nebraska (NE), Arkansas (AR), Louisiana (LA), Oklahoma (OK), Texas (TX), New Mexico (NM), Colorado (CO), North Dakota (ND), South Dakota (SD), Minnesota (MN), Michigan (MI), Illinois (IL), Indiana (IN), Ohio (OH), Kentucky (KY), most of North Carolina (NC), South Carolina (SC), most of Georgia (GA), Tennessee (TN), Kentucky (KY), Mississippi (MS), New Jersey (NJ), Delaware (DE), Maryland (MD)
Shipping may not be available in all areas. Please Contact Us for current availability.
Beef Jerky & Summer Sausage Ship Nationally
Our 'almost famous' beef jerky and summer sausages are available to ship within the continental United States.
Gift Cards Available
Give the gift of delicious grass-fed beef! We have Digital Gift Cards available. You can schedule the delivery date, customize your message and our gift cards do not expire (or have any hidden fees).
About River Watch Beef
At River Watch Beef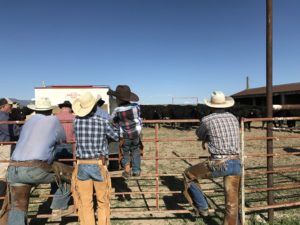 , our family is committed to raising the highest quality grass-fed beef possible and delivering it direct to your door. With help from our friends and neighbors, we raise free range and pasture fed beef in central Kansas (Flint Hills). You can learn more about our story here.
How Can I Buy Quality Grass Fed Beef?
We offer the highest quality grass fed beef that is minimally processed and dry aged to perfection. We offer a number of Grass Fed Beef Packages, or you can Build Your Own Custom Beef Box.
Join our Grass Fed Beef Club and have premium beef delivered to your house each month (bi-monthly and quarterly subscriptions all available). Best of all, you can customize your order each month.
Recently, we were interviewed for a new blog post in the SiteKit Community. We talk about how we started our family grass-fed beef business, some challenges we faced and advice to other entrepreneurs. You can read more at: https://gosolo.subkit.com/river-watch-beef/ — it's a quick read!