Thankful for 2018 + Sneak Peek at 2019
We're thankful for 2018 and want say "Thank You" to the families that help us raise, process, butcher and deliver our Premium Grass Fed Beef. We also want to thank the families that trust River Watch Beef to deliver quality, all-natural beef to their dinner tables. We appreciate all the 5-star reviews we've received so far. In this month's blog post, we'll recap 2018 and look ahead to 2019.
Secret Project: Grass Fed Beef Jerky
One of our favorite 'secret projects' in 2018 was creating our new small batch Grass Fed Beef Jerky (read more on our recent blog post). This year, we launched three new beef jerky flavors:  Mild, Teriyaki and Sweet Peppered. Our artisan, small-batch beef jerky is 100% natural, using only the finest ingredients and premium cuts of dry-aged grass-fed beef. Our first batch of jerky Sold Out fast! We are working on adding new grass fed beef jerky flavors in 2019, so stay tuned.
Getting the Word Out in 2018
Our founder, Chris Kovac, was busy getting the word out about River Watch Beef in 2018. Here are some highlights: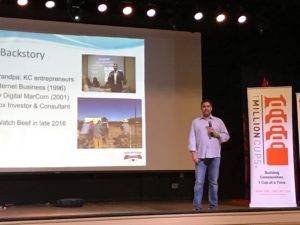 LIVE! from Jasper's Kitchen – Interviewed by Kansas City chef Jasper Mirabile, jr and co-host Kimberly Stern. Listen to the podcast here.
Powell Gardens Missouri Barn Dinner – Featured in the Missouri Barn Dinner with celebrity chef Remy Ayesh.
1 Million Cups (Kansas City) – Presented to the Kauffman Foundation's 1 Million Cups in October 2018.  See our presentation here. 
Food Network – They called about being featured in a primetime show; stay tuned for updates in 2019.
C-Level Secrets Video – Interviewed by Mark Brigman, PHD from FIDELIS ONE. See the interview here.
Brew :30, Startup Rewind & more – We were honored to present to Brew :30, Startup Rewind and other events around Kansas City. 
Sneak Peek at 2019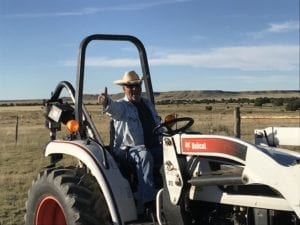 We have some exciting things planned for 2019! Follow us on social media for real-time announcements, special sales, recipes, new videos and more: Facebook, Twitter, Instagram and LinkedIn.
New Beef Jerky Flavors
New Grass Fed Beef Recipes
New How-to Videos
Families behind the beef
Much more!
About River Watch Beef
River Watch Beef is a small family-owned grass fed beef producer, headquartered in Shawnee, Kansas (Kansas City area). Our 100% Natural Beef is free range and grass fed. Each cut is dry-aged 21 days for a big beefy flavor and tender texture. Join our Grass Fed Beef Club and receive gourmet grass fed beef delivered each month.