In November's blog post, we share more about our Grass Fed Beef Club, a monthly beef subscription service that we offer. A few years ago, we had several customers ask if we could deliver their order on a monthly basis. That inspired us to create a unique meat delivery service, focused on delivering only the Best Quality Grass Fed Beef (not all meats). Plus, we're the only beef provider that lets you customize your order each month.
Read more about our Grass Fed Beef Club monthly beef subscription below.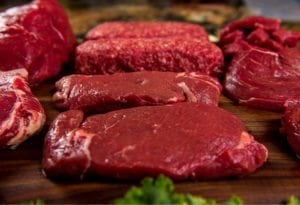 What is the Grass Fed Beef Club?
As we mentioned earlier, our customers inspired us to create a new monthly beef subscription service. Our Grass Fed Beef Club is different from the other monthly meat delivery companies because we only focus on 100% natural grass fed beef. Our cattle are raised free range, pasture fed and grass finished. No added hormones. No antibiotics. No GMOs. No Additives. Sustainably raised.
Membership in our Grass Fed Beef Club (approx 10 lb.) includes a mix of premium steaks, a mouth-watering brisket or roast and a mix of ground beef, stew meat, short ribs, soup bones with meat (osso buco) and more. You can customize your order each month.
Customize Your Subscription Each Month
We're the only monthly beef subscription where you can customize your order each month. You are guaranteed to receive the beef cuts you request. You can also change your cut preferences each month. We offer monthly, bi-monthly and quarterly membership plans.
Pick 2-3 Different Steaks (3 lb total): Bone-In Ribeye, KC Strip, Filet Mignon, Sirloin, Flank, Flat Iron and/or Skirt Steak
Pick 1 Roast/Brisket (3 lb total): Arm, Brisket, Chuck, Rump or Sirloin Tip Roast
Pick 4 Assorted Cuts (4 lb total): Ground Beef, Short Ribs, Stew Meat, Cubed/Minute Steak, Round Steak, Oxtail, Liver and/or Soup Bones w/ Meat (beef shank)

Each cut in 1 lb increments

Why Our Subscription Service is Different
There are many monthly meat subscription services that deliver everything from beef, pork and chicken to wild salmon, boar and more. Our focus is producing the best quality grass fed beef possible and delivering it directly to your dinner table. Our beef is dry aged 21 days to perfection (like fine dining), resulting in a tender texture and big 'beefy' flavor. We have 100% 5-Star Reviews on Google and Facebook.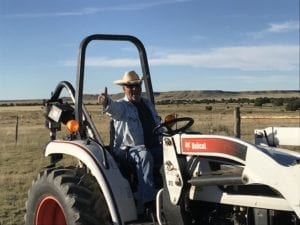 Order Direct from Family Beef Producer
Our family has raised cattle on our family ranch for over 13 years. Each year, we would process a few animals and give some to friends and family. They would share with their friends — we then had folks that were interested in buying our beef. In 2016, we started River Watch Beef to deliver our beef direct to customers in our hometown of Kansas City. In 2017, we started shipping our beef nationwide.
Is Grass Fed Beef Healthy?
Grass fed beef is proven to be a healthier alternative to most of corn-fed beef you will find in the grocery store. Animals that are pasture fed eat natural grasses that are high in vitamins and minerals. Cows are smart, in that they know which grasses are the most nutritious — they don't eat just any plant. Meat that is pasture raised is a healthier alternative to factory made, store-bought meat.
Here are some of the benefits of grass-fed beef:
Less Total Fat – Grass-fed beef has approximately 30-40% less total fat vs. corn-fed store-bought meat.
Rich in Antioxidant Vitamins – Vitamins A, B6, B12, D and E.
Significant Omega-3 Fatty Acids – Only grass fed beef has a significant amount of Omega-3 Acids (mostly found in fish) and contains Alpha-Linolenic Acid (ALA), which is an important Omega-3 strand. Omega-3s can help reduce heart disease, prevent plaque build up in arteries and reduce cholesterol.
Essential Minerals – Grass fed beef has more beneficial minerals including Iron, Magnesium, Phosphorous, Potassium, Selenium, Sodium and Zinc
How do I order?
It's easy to join our Grass Fed Beef Club — once you sign up via our secure website (or you can call us at 1-800-373-5210) you will receive email confirmation of your order. We'll send you a second email to confirm your cut preferences and schedule delivery. You can manage all your account information on our website (https://riverwatchbeef.com) and you can cancel anytime without penalty. You can choose a plan that best for you — we offer monthly, bimonthly or quarterly subscriptions. Our grass-fed beef is 100% guaranteed — if you are not satisfied, we'll make it right.
Free Range Cattle Better for the Environment
Animals that are sustainably raised in the pasture are better for the environment vs. feedlot animals — this has been recently reported by NPR, Science Daily and others. Livestock can maintain and improve the soil health and their manure returns nutrients to the soil. Much of the pasture used for grazing is useless to grow crops, especially if there's no water and irrigation rights. It would be illegal to plant crops on much of the soil in the western US. On the other hand, feedlot animals are fed corn and other additives, which increases the release of harmful greenhouse gases. If you have ever driven by a feedlot, you know how awful the smell can be. Read our Grass Fed Beef frequently asked questions page for more information about how our grass fed beef is raised.
Best Monthly Beef Delivery Company
Our goal is to have the best monthly beef subscription, period. Our family works hard (with the help of friends and neighbors) to raise the highest quality cattle — from our pasture to your dinner table.
Makes a Great Gift Idea
Our Grass Fed Beef Club make a Great Gift idea for any occasion (or you can treat yourself). We can also add a personalized message to make your gift even more memorable. If there is anything we can do to make your gift extra special, please let us know.
Named Top 50 Meat Blog
River Watch Beef was recently named a Top 50 Meat blog for 2020, see the full list here: https://blog.feedspot.com/meat_blogs/